The

Bossa

Nova

Movement
Tomomi TAMURA
April 12, 1999
<![if !supportEmptyParas]> <![endif]>
Bossa nova, meaning "new wave" was a new way of playing samba. Guilherme Vergueiro, a contemporary Brazilian composer, claims that bossa nova is not a type of rhythm by it self. Its rhythm is drawn from indigenous samba, but jazz musicians in the United States also affected the style. Interestingly, socio-economic analysis of the country of Brazil at the time relates to the rise of this new type of music.
In the late fifties carnival type of sambas with percussive accompaniments were popular among the working class. The middle class enjoyed ballads called samba-cancao that often involves melodramatic texts and emphasis on vocal performance. We might argue that Jazz acquired more listeners among the middle class by doing away with direct expression of miseries and sorrows of the working class, which often belong to blues. In a similar way bossa nova captured the middle and upper class citizens by polishing the native music with new ideas drawn from Jazz. Like jazz, bossa nova emphasized the role of instruments and de-emphasized the role of vocalists to the extent that they are no longer the center of attention. "Lyricists avoided the melodrama and tragic outlook characteristic of the samba-cancao (1 Perrone).
<![if !supportEmptyParas]> <![endif]>
Characteristics

of

bossa

nova

thus

include:
--reserved soft vocal that allows more space for instrumental performances
--a colloquial tone in texts that corresponds to the speech-like mode of singing
--dynamic integration of melody, harmony, and rhythm
--standard drum set instead of traditional binary samba beat
--acoustic guitar pluck chords to syncopate drums and bass
--frequent use of the altered chords associated with jazz, including flat seventh and sharp ninth
--instrumental improvisation
<![if !supportEmptyParas]> <![endif]>
<![if !supportEmptyParas]> <![endif]>
The bossa nova began to spread overseas in the beginning of the sixties. Some critics argue that the movement actually began in the United States, pointing that in 1953 Brazilian guitarist Laurindo Almeida recorded with West Coast Jazz saxophonist Bud Shank. Nonetheless, they are far from the origin of the new wave because those two musicians did not use percussions in their recordings. Therefore it is difficult to consider that they have served as models for alterations of syncopation characteristic of bossa nova.


Antonio Carlos Jobim and Joao Gilberto are the two Brazilian musicians who have made foundation for the bosa nova movement. Jobim, born on 25 January 1927, began playing the piano at the age of fourteen. Native of Rio de Janeiro, he became known as a composer and arranger by the time he was 27. The scores for the play Black Orpheus brought him international acclaim, when the motion picture based on the play won 1959 Academy Award in the United States. Many of his composition became jazz standard numbers, twelve of which now listed in the "real book." Just to name a few, Girifrom Ipanema, Desafinado, How Insensitive, Corcovado, have become repertoire among many jazz musicians.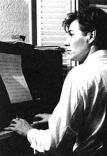 Joao Gilberto was a guitarist who manifested Jobim's composition. Gilberto developed his own style of guitar playing, which is "far from the classically based style of Almeida.h (Perrone) His first album "Chega de Saudage" that he recorded with Jobim can be (R~rronE~) rightfully claimed to have started the history of bossa nova, influencing many American jazz musicians.
One could not talk about bossa nova without mentioning interaction between Brazilian musicians and jazz musicians in the United States. That so many traits of bossa nova resembled jazz seems spontaneous considering the fact that a shortage of native music due to the military regime that took place in Brazil at the time. Many talented musicians fled to the Untied States and other countries. Music that was imported from the United States thus seems to have had a great influence on the development of bossa nova. Among them was West Coast cool-jazz. It is presumable that the Gerry Mulligan quartet, a piano-less quartet that highlighted the West Coast jazz scene, affected emerging musicians in Brazil. In fact, Joao Gilberto said that his vocal style was influenced by the baritone saxphonist Mulligan. It is also reported that Chet Baker, the singer/trumpeter in the Gerry Mulligan quartet affected Jobim's vocal style.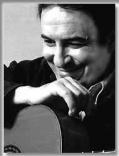 Whether true or not, there is a certain similarity between "coolness" of West Coast musicians and bossa nova musicians like Joao Gilberto and his wife Astrud Gilberto. Astrud had not been a professional singer until her first recording for "Getz/Gilberto," the historical album recorded in March 1963. Nonetheless her vocal style, along with her husband's, has set out a typical example for emerging bossa nova singers. Because she was not too skillful a singer, her vocal seems to give more feeling of intimacy, not exaggerating emotions at the same time.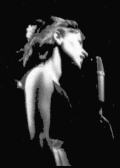 Whenever foreign music is introduced to overseas, there must be audiences or musicians who understand the significance of the music. The bossa nova movement, when it arrived in the United States, found many aspiring jazz musicians who took great interest in the Latin American music. In fact there had already been a fine base for acceptance, thanks to jazz musicians who traveled to Brazil in July 1961 for the American jazz festival held in Sam Paulo. These musicians include Zoot Sims, Tommy Flanagan, Kenny Durham, and Herbie Mann. There they absorbed Brazilian music and returning some recorded on melodies they have heard in Brazil.
Between August and September in the same year, a trombonist, Curtis Fuller, released album titled "South American Cooking" from Epic record. The following year in Brazil, Harbie Mann recorded "Do the Bossa Nova" with Bud Powell and Carlos Jobim. With the help of these musicians who experienced the new wave on the first hand, the movement spread and led to more recordings:
<![if !supportEmptyParas]> <![endif]>
1.62 "Bossa Nova U.S.A." /Dave Brubeck Quartet (Columbia, NYC)

2.62 "Jazz Samba" / Charlie Byrd / Stan Getz (Verve, NYC)

7.62 "Quiet Nights" / Miles Davis with Gil Evans Orchestra (Columbia. NYC)

9.62 "Big Band Bossa Nova" / Quincy Johnfs Big Band (Mercury, NYC)

9.62 "Desafinado" / Coleman Hawkins (Impulse, NJ)

1.63 "Page One"! Joe Henderson (Blue Note, NYC)

3.63 "For Someone in Love" / Milt Jackson (Riverside, NYC)

--includes a piece titled Bossa Bag
<![if !supportEmptyParas]> <![endif]>
And finally, in March 1963 Stan Getz released an album with Joao Gilberto, which established that bossa nova as one definite genre that Jazz musicians explore. Following year, alto saxophonist Paul Desmond released "Bossa Antigua" from RCA. Oscar Peterson also played Corcovado in his album "We Get Requests" released from Verve in October 1964. Kenny Burrell's "Guitar Forms," released two months later, includes a bossa nova number called Moon and Sand. It may be worth pointing out that, although West Coast musicians had influenced Brazilian musicians in the making of bossa nova, East Coast musicians seem to have taken more interest in the final product from Brazil. Stan Getz, born on February 2, 1927, has already established himself as a major tenor saxophonist when the bossa nova arrived in the United States. An aspiring and talented musician, he started touring with the trombonist Jack Teagarden's band at the age of sixteen. Born in a poor family in New York, music was his means to "get off the streets." He progressed through the bands of Stan Kenton, Jimmy Dorsey, and Benny Goodman until he finally joined Woody Herman Orchestra in 1947.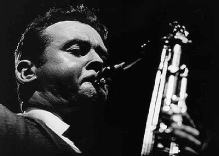 Many critics say Getz's tone is unique, lighter and more delicate that the conventional sound of the tenor saxophone. his style is wide-ranged and varies dramatically according to his moods. Counter-argument to this is that though he has an excellent technique (he lacks the emotional power that is often characteristic of his contemporaries. Art Pepper wrote "Stan Getz is a great technician, but he plays cold to me." Evaluation of Getz's playing thus varies, but it is interesting that the sound he makes matches with bossa nova so naturally.
It was not a coincidence that Getz recorded bossa nova when it was becoming wide spread in the United States. Earlier in 1958, he had been exposed to Latin American rhythm when recording his album "Cal Tjader-Stan Getz Sextet." (Fantasy, recorded in San Francisco) Together with vibraphonist Cal Tjader they played Ginza Samba which their pianist Vince Guaraldi had composed. A few years later, on meeting Charlie Byrd, Getz recorded "Jazz Samba."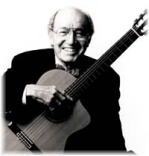 His next album "Getz/Gilbert" remained in the U.S. pop charts for about a year and contributed greatly to capturing mass audience. The bossa nova was now achieving the mass popularity usually associated with pop music, which was unusual for music in the jazz category and of foreign origin. Musicians and producers who did not quite understand what bossa nova was took advantage of this fad, labeling any music that had any Latin American feel to it as bossa nova. For example, Vocalist Edie Gorme recorded the pop tune Blame ft on the Bossa Nova. Tippy and the Clovers sang Bossa Nova Baby.
Stan Getz on the other hand did not exploit the authenticity of bossa nova music. He rarely altered either the instrumentation of his working quartet, other than to add a vocalist. On recordings he frequently included performers with firsthand knowledge of the material. Luiz Bonfa was one of them, a guitarist who had played for the soundtrack for Black Orpheus. Getz did the bulk of his bossa nova recordings during February and March of 1963. He was the one who coaxed Astrud into performing soft sang-froid vocal and had started her career as a singer.
<![if !supportEmptyParas]> <![endif]>
Most of all, Getz's success may be attributed to the fortuitous combination of Latin American rhythm with Getz' s lyricism. His "style was based on rhythmic subtlety and demanded a constant pulse from the rhythm section" (Kirkpatrick 2). Bossa nova thus provided the type of rhythm Getz needed. The perfection of his skill enabled him to manipulate the depth of his emotion he put in his playing. His reserved, cool sound made an indispensable match with light, casual atmosphere created by bossa nova music. Until today "Jazz Samba" and "Getz/Gilberto" have remained masterpieces that our generation always come back to, and these musicians will continue to inspire future generation as an origin of successful jazz - bossa nova relationship.
<![if !supportEmptyParas]> <![endif]>
<![if !supportEmptyParas]> <![endif]>
Sources

from

On-Line
<![if !supportLists]>1 <![endif]>Kirkpatrick, Ron. Stan Getz, appreciation of his recorded work
http://www.kirkpatrick77.freeserve.co.uk
<![if !supportEmptyParas]> <![endif]>
<![if !supportLists]>2 <![endif]>Yahoo
http://musicfinder.yahoo.com
<![if !supportEmptyParas]> <![endif]>
<![if !supportLists]>3 <![endif]>Perrone, Charles A. "Bossa Nova Home and Abroad"
http://caravanmusic.com/Articles/BossaHomeAbroad.htm
<![if !supportEmptyParas]> <![endif]>
<![if !supportEmptyParas]> <![endif]>
Antonio Carlos Jobim
<![if !vml]>

<![endif]> composer / pianist
<![if !vml]>

<![endif]> born: January 25 1927, Rio de Janeiro, Brazil
<![if !vml]>

<![endif]> deceased: December 8, 1994
<![if !vml]>

<![endif]> contributed the scores for the soundtrack for the film Black Orpheus which won 1959 U.S. Academy Award
<![if !vml]>

<![endif]> recorded gChega de Saudadeh (No More Blues) with Joao Gilberto
<![if !vml]>

<![endif]> 12 pieces of his composition are listed in the gReal Bookh including Desafinado, Girl from Ipanema, Wave, How insensitive and Corcovado
<![if !vml]>

<![endif]> recorded with Stan Getz, Dizzy Gillespie, Frank Sinatra and Leeretnour
<![if !supportEmptyParas]> <![endif]>
Joao Gilberto
<![if !vml]>

<![endif]> Guitarist / vocalist
<![if !vml]>

<![endif]> Recorded gDisafinadoh in 1959
<![if !vml]>

<![endif]> gChega de Saudadeh with Jobim was the title track of his histric first album
<![if !vml]>

<![endif]> gGetz / Gilbeltoh released in 1964 proved more popular than gJazz Sambah
<![if !supportEmptyParas]> <![endif]>
Astrud Gilberto
<![if !vml]>

<![endif]> Vocalist
<![if !vml]>

<![endif]> Born in 1940 Sarbador, Brazil between a German father who tought English and a Brazilian mother
<![if !vml]>

<![endif]> Married Joa Gilberto in 1960
<![if !vml]>

<![endif]> Had never been a professional singer until she joined a recording session in March 1963 for her husbandfs akbum gGetz / Gilbertoh
<![if !vml]>

<![endif]> Toured with Getz in 1964
<![if !vml]>

<![endif]> Remarried in 1967 and has tow children
<![if !supportEmptyParas]> <![endif]>
Charlie Byrd
<![if !vml]>

<![endif]> Born: September 16, 1925 Chuckatuck, VA
<![if !vml]>

<![endif]> Picked up the guiter as a small child
<![if !vml]>

<![endif]> Become a full-time musician after the war
<![if !vml]>

<![endif]> Studied classical guiter
<![if !vml]>

<![endif]> Played in woody Herman Orchestra in the late 50s
<![if !vml]>

<![endif]> Made a Good Will Tour Brazil in 1961 under John F. Kennedyfs Good Neighbor program and developed interest in Latin American music issued gJazz Sambah with Stan Getz in the spring of 1962
<![if !supportEmptyParas]> <![endif]>
Stan Getz
<![if !vml]>

<![endif]> Tenor saxophonist
<![if !vml]>

<![endif]> Born in Febreary 2, 1927
<![if !vml]>

<![endif]> Died of cancer June 6,1991
<![if !vml]>

<![endif]> His grandfather came from Kiev, Russia and he changed family name from Gayetski to Getz
<![if !vml]>

<![endif]> Lived un New York
<![if !vml]>

<![endif]> Joined one of the major bands at the age of 19
<![if !vml]>

<![endif]> Progressed through the bands of Stan Kenton, Jimmy Dorsey and Benny Goodman
<![if !vml]>

<![endif]> Joined Woody Herman Orchestra in 1947
<![if !vml]>

<![endif]> Did the bulk of bossa nova recordings between 1962 and 1963